Dr. Lloyd L. Ramby D.C.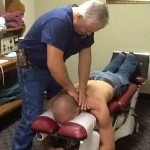 I have been a doctor of chiropractic in the northeast Houston area for 18 years. Upon graduating from Texas Chiropractic College in December of 96', I opened our first clinic in Atascocita with my business partner at the time, Michael Davenport D.C. In 2012, we opened our clinic on FM 1960 in Huffman and have practiced there since. Ramby Chiropractic Clinic's pride our healing efforts on the ability to solve common health problems without the use of narcotic treatments.
Angela and I live near Huffman on a 21 acre farm where we raise Brangus cattle and horses.We own a thoroughbred horse that is the nephew to Secretariat. We love the simple life and sometimes never leave home on weekends, just enjoying the peace and serenity of the country life. I'm often asked if I like being a chiropractor. The answer is no. I LOVE being a chiropractor Humble TX! There is no other thrill like seeing two people carry a third person into my office and then seeing that same person walking out on his own a short time later. What other kind of job can offer that satisfaction? You may have seen our motto on our wall as you drove by our clinic, "Walk-ins and Crawl-ins Welcome".
Dr. Martin's Care Philosophy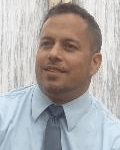 "Interactive relationship between the provider and patient is essential, with good and open lines of communication. For the provider, that means a lot of active listening. We strive to be very attentive to the needs of the patient, listening above all else, without prejudgment. Beyond that, teaching and conveying the best recommendations and rationale to the patients so they can comply with the best course of care to resolve their health issues."
Procedures Dr. Martin Performs
Herniated Disc Procedures
Low Back Procedure
Neck Pain Procedure
Sacroiliac Joint Injection
More Info Coming Soon!
Conditions Treated at Ramby Chiropractic – Chiropractor Humble TX
Ankle Injury
Arthropathy of Spinal Facet Joint
Back Disorders
Back Injuries
Back Sprain
Elbow Injuries
Facet Joint Pain
Facet Syndrome
Finger Injuries
Hand Conditions
Head Conditions
Hip Injury
Intervertebral Disc Herniation
Joint Disorders
Joint Pain
Knee Injuries
Neck Injuries
Neck Muscle Strain
Neck Pain
Sciatica (Not Due to Disc Displacement)
Scoliosis
Shoulder Disorders
Shoulder Injuries
Spinal Cord Injury
Sports Injuries
Sprain
Strains
Thoracic Disc Disorders
Thoracic Outlet Syndrome
Toe Injuries
Wrist Disorders
Wrist Injuries